Devonport Health Centre (Devonport Doctors)
Devonport doctors and medical centre
Our Devonport doctors and nurses can help you with all of your health care needs.
We provide modern, convenient and continuous care.
(09) 972 2699
7AM to 5 PM — Monday to Friday
You can book our Devonport doctor and nursing services online. Appointment times are available on our patient portal. Not registered on the portal? Please speak to reception staff.
Phones switchover at 7:30 AM.
COVID-19 vaccine
Immunisation against infectious diseases has been more effective in preventing illness and death than any other medical intervention.
Devonport Health Centre supports the New Zealand government's COVID-19 immunisation program as current research data shows the Pfizer vaccine is safe and effective for patients.
Our practice is no longer providing COVID-19 vaccines. You can book your COVID-19 vaccine or booster online at Book My Vaccine or by calling 0800 28 29 26. Many local pharmacies are also providing this service.
The Pfizer vaccine is a mRNA-based (messenger ribonucleic acid) vaccine.
Active ingredient
30µg of a nucleoside modified messenger RNA encoding the viral spike (S) glycoprotein of SARS-CoV-2
Fats
These ingredients make up the lipid nanoparticle which is the transport mechanism for the active ingredient to make it inside a cell without being broken down.
0.43 mg (4-hydroxybutyl)azanediyl)bis(hexane-6,1-diyl)bis(2-hexyldecanoate)
0.05 mg 2[(polyethylene glycol)-2000]-N,N-ditetradecylacetamide
0.09 mg 1,2-distearoyl-sn-glycero-3- phosphocholine
0.2 mg cholesterol
Salts
These ingredients help make sure the vaccine pH is close to that of human cells.
0.01 mg potassium chloride
0.01 mg monobasic potassium phosphate
0.36 mg sodium chloride
0.07 mg dibasic sodium phosphate dihydrate
Sugar
This ingredient protects the lipid nanoparticle at very cold temperatures (-80 degrees celcius that the vaccine is stored at).
6 mg sucrose
Talk to our clinical team first if you:
are pregnant or breastfeeding
are receiving cancer treatment
have any other medical conditions or are taking other medicines.
While we may not have all the answers to your questions, we are committed to helping you make an informed decision for your unique health situation.
The safety of all medicines approved for use in New Zealand is checked by the New Zealand Medicines and Medical Devices Safety Authority (Medsafe).
Medsafe will continually review any COVID-19 vaccines being used and take appropriate action if any risks are identified.
Medsafe uses information from many different sources to check vaccine safety including:
clinical and epidemiological studies
case reports
published literature
pharmaceutical companies
other regulatory authorities.
Like all medicines, COVID-19 vaccines may cause side effects in some people. This is the body's normal response and shows the vaccine is working.
The most common reported reactions are:
pain at the injection site
a headache
feeling tired or fatigued
muscle aches
feeling generally unwell
chills
fever
joint pain
nausea.
These are usually mild and won't stop you from having the second dose or going about your daily life.
Flu shots are available now
Flu is not a mild illness. It can keep you in bed for a week or more, preventing you from caring for others, going to work, doing sport, attending church or just about anything that requires leaving the house.
New Zealand's 2022 flu vaccine will protect against four strains of flu virus – two influenza type A strains and two influenza type B strains:
+ A/Victoria/2570/2019 (H1N1)pdm09-like virus
+ A/Darwin/9/2021 (H3N2)-like virus
+ B/Austria/1359417/2021-like virus
+ B/Phuket/3073/2013-like virus
The strains in bold are new for 2022.
Throughout the year, the World Health Organization monitors the different flu strains around the world and each year decides which strains are likely to cause flu in the Southern and Northern Hemispheres. Flu vaccine manufacturers make each year's vaccine by growing lots of these viruses, mostly in hens' eggs. They then inactivate the virus and extract the bits that are needed to make the vaccine.
The vaccine:
+ Does not contain any live viruses and so cannot cause flu.
+ Does not contain any preservatives, thiomersal or mercury.
+ Contains only very tiny amounts of egg protein and is safe for people with egg allergies
General Practitioner
Dr Sally Rushworth
Dr Rushworth studied medicine at Otago University before completing a Diploma in Child Health (Starship) and a Diploma in Obstetrics & Gynaecology (Wellington). She obtained Fellowship to the Royal New Zealand College of General Practitioners in 2010.
Dr Rushworth is passionate about all aspects of General Practice, and has a particular interest in paediatrics, youth health, women's health and looking after Devonport's lovely elderly.
Outside of work, Dr Rushworth enjoys spending time outdoors with her husband and three teenage children.
General Practitioner
Dr Sarah English
Dr English has been working as a doctor for 15 years, with the last 7 in the Devonport area. She is a specialist GP that has obtained Fellowship to the Royal New Zealand College of General Practitioners.
Dr English works holistically. She believes in treating the whole person, working on wellbeing and preventative medicine together. Dr English has an interest in skin cancer medicine and has obtained a certificate in Skin Cancer Medicine & Surgery and a Certificate in Dermoscopy from the Skin Cancer College of Australasia. She is also passionate about women's health, in particular, helping women through hormonal changes in their life.
Dr English enjoys working as a GP, getting to know her patients and providing friendly, continuous care for many years. She lives in Belmont with her young family and is currently taking on new patients.
General Practitioner
Dr Ben Gaunt
Born and raised in New Zealand, Ben moved to Australia at 21 to study. He gained his qualifications from The University of Newcastle in 2016 and has spent the past five years working around the Hunter Region — in both emergency and general practice settings.
Ben has experience in many areas of medicine as a result. However, his areas of interest include holistic care (diet, exercise, sleep, stress management, etc.), mental wellbeing, paediatrics and men's health.
Outside of work, Ben loves everything rugby (what a great decade to be a kiwi in Australia), obsesses over his golf swing and spends time with his wife and newly born son, Ollie.
General Practitioner
Dr Jad Ateia
Born and raised in Dubai, Jad moved to Egypt in 2003 to study. He completed a Bachelor of Medicine, Bachelor of Surgery (MBBS) from October 6 University in 2010. He then spent two years as a General Surgery Registrar at Tawam Hospital — the largest territory hospital in the United Arab Emirates and part of John Hopkins Medicine International — before gaining further urology training at the same institute. Jad immigrated to New Zealand in 2016 and worked across Auckland's three hospitals in various capacities before beginning general practice and urgent care training at the start of the year.
This diverse working background means Jad has experience in many areas of medicine. However, his areas of interest include chronic diseases, elderly care, healthy living, skin diseases, men's health, sexual/reproductive health and minor surgery.
Outside work, Jad enjoys travelling, cooking, participating in water sports and reading.
General Practitioner
Dr Chris Dominick
Lead Nurse
Helen Schreuder
Appointment fees
Exceptional Devonport doctor and nursing services. Affordable prices.
Our practice provides a wide range of services and additional charges may apply.
"I had an urgent matter and I was assisted with such speed and professionalism that I was indeed delighted. Thanks for all the amazing team."
Patient, Devonport Health Centre (Devonport Doctors)
"Friendly, helpful staff and a wonderful GP."
Patient, Devonport Health Centre (Devonport Doctors)
"Dr Stella is simply very polite and helpful."
Patient, Devonport Health Centre (Devonport Doctors)
"Sally the receptionist is always kind and helpful. I trust Dr Sarah English and Dr Chris Dominic, both wonderful doctors."
Patient, Devonport Health Centre (Devonport Doctors)
Find Us On Facebook
Devonport Health Centre is on Facebook. And we're sharing useful health information.
Health literacy is defined as "the degree to which individuals have the capacity to obtain, process and understand, basic information health information and services needed to make informed and appropriate health decisions."
Alongside treatment, it's one of the most important aspects of the health care our practice provides. And we're now using Facebook to help patients obtain and process health information in a modern, convenient manner.
We're using our timeline to share informative posts, health initiatives, urgent practice updates and useful recommendations.
Find Us on Facebook
Enrol online
Accessing our Devonport doctor and nursing services is easy.
Simply complete our online enrolment form.
Enrol Online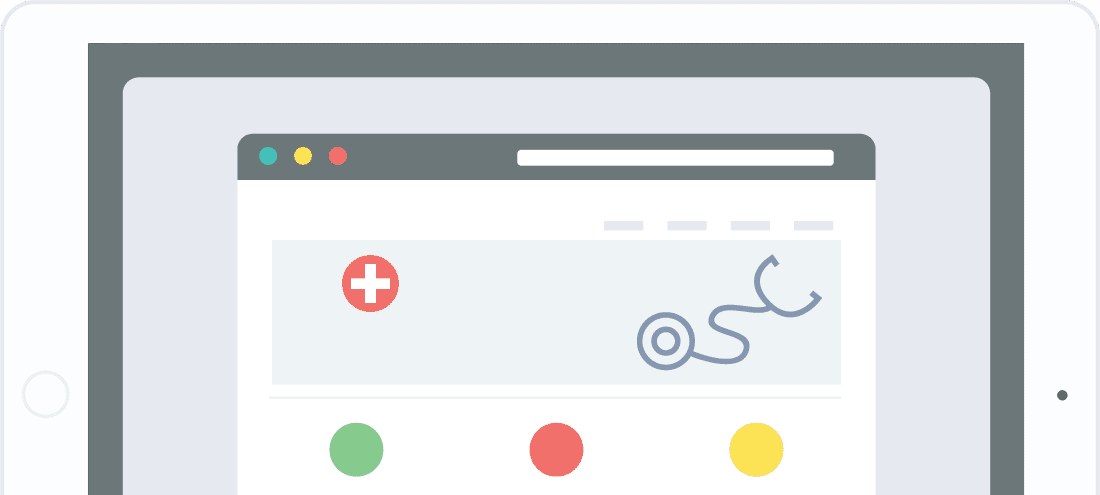 Our online enrolment form takes approximately 10 minutes to complete.
Enrolling is free and voluntary. If you choose not to enrol you can still receive health care services from your chosen GP, general practice or primary health care services provider.
Advantages of enrolling are that your visits to the doctor will be cheaper and you will have direct access to a range of services linked to our PHO.
Need to see a Devonport
doctor or nurse?
(09) 972 2699
7AM to 5 PM — Monday to Friday
You can book our Devonport doctor and nursing services online. Appointment times are available on our patient portal. Not registered on the portal? Please speak to reception staff.
Phones switchover at 7:30 AM.
Devonport Health Centre will use different approaches and resources to achieve equitable outcomes for the people we serve.
ADDRESS
20 Victoria Road,
Devonport,
Auckland 0624
CONTACT
P: (09) 972 2699
F: (09) 972 2715
reception@devonporthealth.co.nz
HOURS
Weekdays — 7 AM to 5 PM
Weekends — Closed
EDI: devonmc